Water is the lifeblood of a farm. However, it comes at a great cost when powered by the grid or diesel. HiSEL will help you reduce these costs by installing a fully-functioning solar tube well to supply you with water when you need it.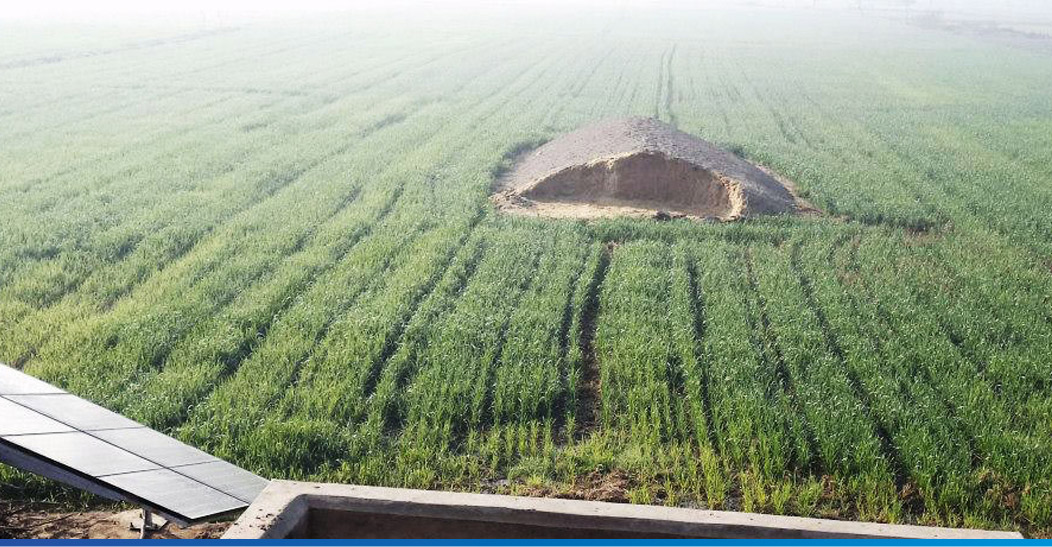 Agricultural.
Solar Tube Well Summary
Worsening electricity crises force farmers to find cheaper alternatives to running diesel generators for their irrigation tube wells. Currently, farmers rely either on the grid, which is extremely unreliable, or diesel-operated machines, which are extremely expensive.
Solar tube wells are a cost-effective, environmentally friendly, and dependable alternative for farmers. However, selection of solar tube wells require considerable technical know-how: the system will only be successful if the component parts (inverter, panels, pump motor) are selected, designed, and installed with a high degree of professionalism. This is where HiSEL comes in. We believe in empowering farmers with the tools they need to save money in their livelihoods, and doing so with the best-quality products. Properly installed, a tube well will provide a free and flowing source of water throughout the day.
Jhang
Kheva
Sargodha